LEGISLATIVE SESSION 2021
Each year Cornerstone Action, identifies relevant legislation impacting the people of New Hampshire, faithful to our commitment to support religious freedom, protect families, and cherish life. Below are the bills we have identified to track or watch for further developments. 
Your voice does make a difference!
We urge you to get informed and contact your elected officials to let them know where you stand on important legislative questions in New Hampshire. Our Legislative Update emails will continue to notify you of the bills coming up each week
Beginning this year, this page will be your go-to for specific action steps you can take on each bill, including how contact legislators, sign into hearings and live-stream committee votes. Please bookmark it! 
KEY CHANGES THIS YEAR
Due to COVID restrictions, new online procedures have been implemented  for members of the public who wish to testify to New Hampshire legislators on bills in the 2021 session.
While in-person testimony is not possible at this time, you will still be able to register your opinion remotely. 
It is imperative that concerned folks like you continue to contact committee members and "show up." 
Signing in for hearings on these bills is essential to be counted and to have the opportunity to speak. More about the process here.
Click on a bill for detailed instructions on how you can act.
We support public policy that affirms the value of human life.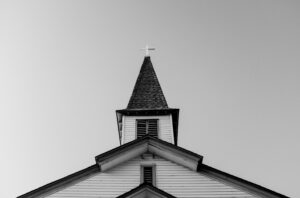 For the benefit of New Hampshire, we support and defend religious freedom.
HB542-A The Religious Liberty Act CONTACT YOUR SENATOR
BILL TEXT
 HB542 as amended 
As amended, relative to the protection of religious liberty aka the Religious Liberty Act 
CORNERSTONE POSITION
 SUPPORT 
TALKING POINTS
In recent months we've seen around the country instances of governors using emergency powers to target the ability of churches to freely assemble. If passed, HB 542 would protect churches in New Hampshire from such abuses by essentially categorizing houses of worship as essential services during states of emergency. READ MORE 
The Senate Judiciary Committee voted on May 25th to pass HB 542 with an amendment, formulated in consultation with the Governor's office and without discussion with any religious organizations in New Hampshire, which removed the general Mack protections from the bill.
While not ideal, Cornerstone can continue to support HB 542 in this form. Read here for the full analysis. 
Next Step:
Contact
Your Senator
Please contact your Senator and ask them to vote in support of HB 542 as amended.
Watch Our
Legislative Update Emails
for Updates!
HB440-A The Civil Liberties Defense Act RETAINED IN COMMITTEE
The Senate Judiciary Committee has voted to retain HB 440, Rep. Jim Kofalt's Civil Liberties Defense Act. This is a simple and common sense bill, and there was no good reason not to allow it to move forward. This was the last bill that the Committee had any reason to retain.
The bill provides simply that "civil liberties shall on no account be suspended" in a state of emergency. Given the coordination between the executive and legislative branches leading up to today's hearing, the Committee's choice to delay this simple bill should ring alarm bells about what some of our elected leaders think of our inalienable constitutional rights.
For the benefit of New Hampshire, we recognize the dignity of each human being, created male or female. We defend the belief that there are two genders and oppose measures that would label that belief "discriminatory."
HB 295 Amending Birth Certificates TABLED NO FURTHER ACTION
BILL TEXT
 HB295
Relative to initiating amendments and corrections to birth records
CORNERSTONE POSITION
OPPOSE
TALKING POINTS
Allowing individuals to alter their vital records, including birth certificates, based upon subjective feelings or experiences undermines the government's interest in having accurate vital records. The purpose of vital records is not to affirm a person's inner feelings or beliefs regarding their age, sex, or location of birth. As numerous courts have recognized, the purpose of vital records is to maintain an accurate database of factual information regarding births, deaths, and other vital events in a given jurisdiction. READ MORE 
Thursday April 8th the House voted to table HB 295. No further action can be taken on the bill this year. However, it can be brought up again in January of 2022.
HB 136 Requiring School Documents to ID Students as Non-Binary RETAINED IN COMMITTEE
BILL TEXT
 HB136
Requiring schools to update documents and software to include the option of identifying a student as non-binary
CORNERSTONE POSITION
OPPOSE
TALKING POINTS
HB 136 denies the reality of biological sex, instead affirming the idea that gender is subjective, and the distinctions of male and female do not actually exist. READ MORE…
HB 136 had a public hearing March 9th. The Education Committee voted to retain the bill. No further action at this time. 
For the benefit of society and strengthening of human dignity, we work to put an end to human trafficking and pornography.
HB 180 Increasing the Penalty for Buyers Re: Trafficked Persons SENATE HEARING 4/15
BILL TEXT
HB 180
increasing the penalty for buyers under the law regarding trafficking in persons.
CORNERSTONE POSITION
 SUPPORT 
TALKING POINTS
Coming soon
READ MORE…
The House voted to pass HB 180 at their session on April 9th. The bill will now be heard by the Senate Judiciary Committee. 
Next Step:
Contact
Senate Judiciary