LEGISLATIVE SESSION 2021
Each year Cornerstone Action, identifies relevant legislation impacting the people of New Hampshire, faithful to our commitment to support religious freedom, protect families, and cherish life. Below are the bills we have identified to track or watch for further developments. 
Your voice does make a difference!
We urge you to get informed and contact your elected officials to let them know where you stand on important legislative questions in New Hampshire. Our Legislative Update emails will continue to notify you of the bills coming up each week
Beginning this year, this page will be your go-to for specific action steps you can take on each bill, including how contact legislators, sign into hearings and live-stream committee votes. Please bookmark it! 
KEY CHANGES THIS YEAR
Due to COVID restrictions, new online procedures have been implemented  for members of the public who wish to testify to New Hampshire legislators on bills in the 2021 session.
While in-person testimony is not possible at this time, you will still be able to register your opinion remotely. 
It is imperative that concerned folks like you continue to contact committee members and "show up." 
Signing in for hearings on these bills is essential to be counted and to have the opportunity to speak. More about the process here.
Click on a bill for detailed instructions on how you can act.
We support public policy that affirms the value of human life.
Sections 37-40 of HB 2 : Protection of Fetal Life SIGNED BY THE GOVERNOR! THANK YOU!!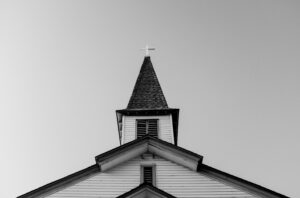 For the benefit of New Hampshire, we support and defend religious freedom.
HB542-A The Religious Liberty Act SIGNED BY THE GOVERNOR! THANK YOU!!
BILL TEXT
 HB 542 as amended
As amended, relative to the protection of religious liberty aka the Religious Liberty Act 
CORNERSTONE POSITION
 SUPPORT 
TALKING POINTS
In recent months we've seen around the country instances of governors using emergency powers to target the ability of churches to freely assemble. If passed, HB 542 would protect churches in New Hampshire from such abuses by essentially categorizing houses of worship as essential services during states of emergency. READ MORE
Step
One:
Email the Committee
The House voted to pass HB 542 with amendment at their session on April 9th. HB 542 will now go on to be heard and voted by the Senate Judiciary Committee. Please contact the Senate Judiciary Committee and ask them to vote in favor of HB 542-A
VERY IMPORTANT THIS YEAR!
Once the hearing is scheduled you are able to sign in. Follow instructions below.
NOTE : The sign in list will be compiled for all bills being heard by the committee at 8:00am prior to the start of the first hearing. If you sign up after that time, the Chair will not have your name before them.
Instructions for sign in:  Under the drop down menu . . .
SELECT DATE: MAY 11
COMMITTEE:  Senate Judiciary Committee
BILL: HB 542
POSITION: Cornerstone urges SUPPORT (see why to the left) 
Watch Our
Legislative Update Emails
for Updates!